GK Smart Automatic Pressure Booster Pump
Product Detail
Product Tags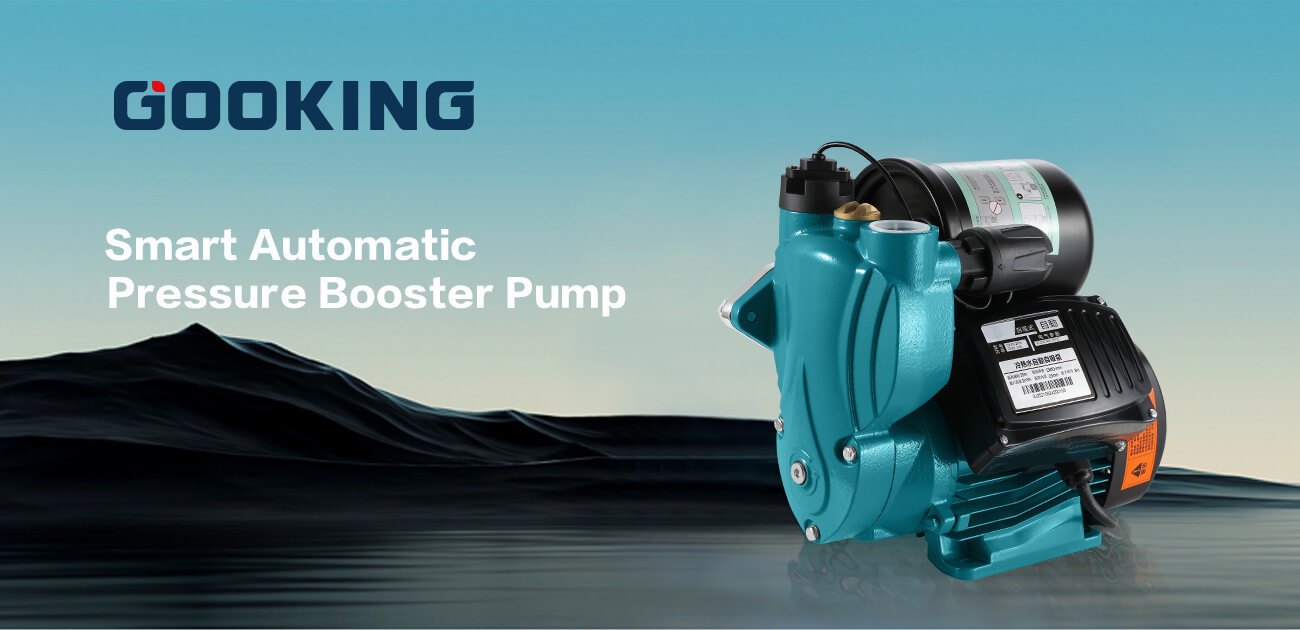 Features
GK high-pressure self-priming pump of pumps have automatic function, that is, when the tap is turned on, the pump will start automatically; when the tap is turned off, the pump will stop automatically. If it is used with the water tower, the upper limit switch can automatically work or stop with the water level in the water tower.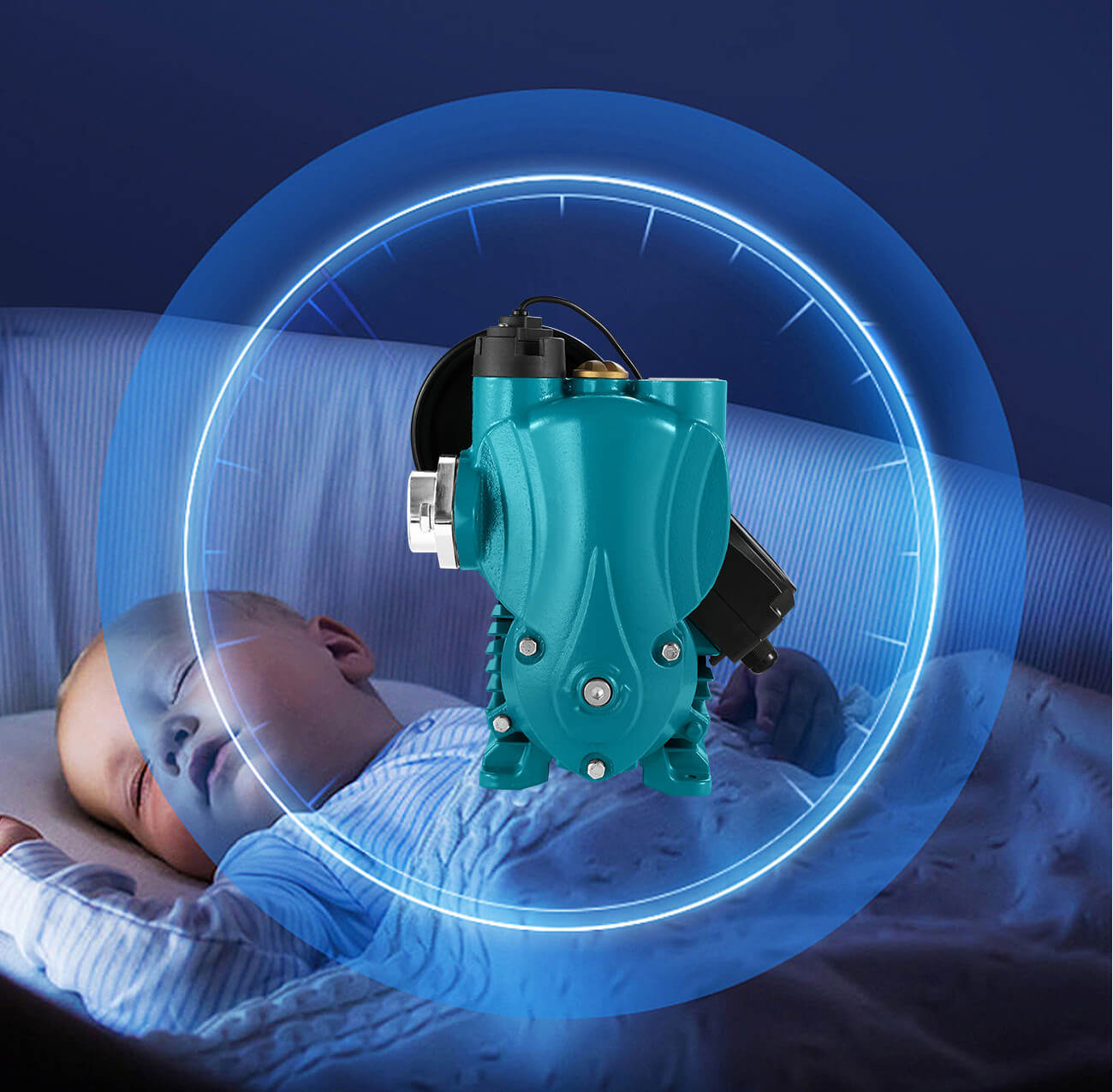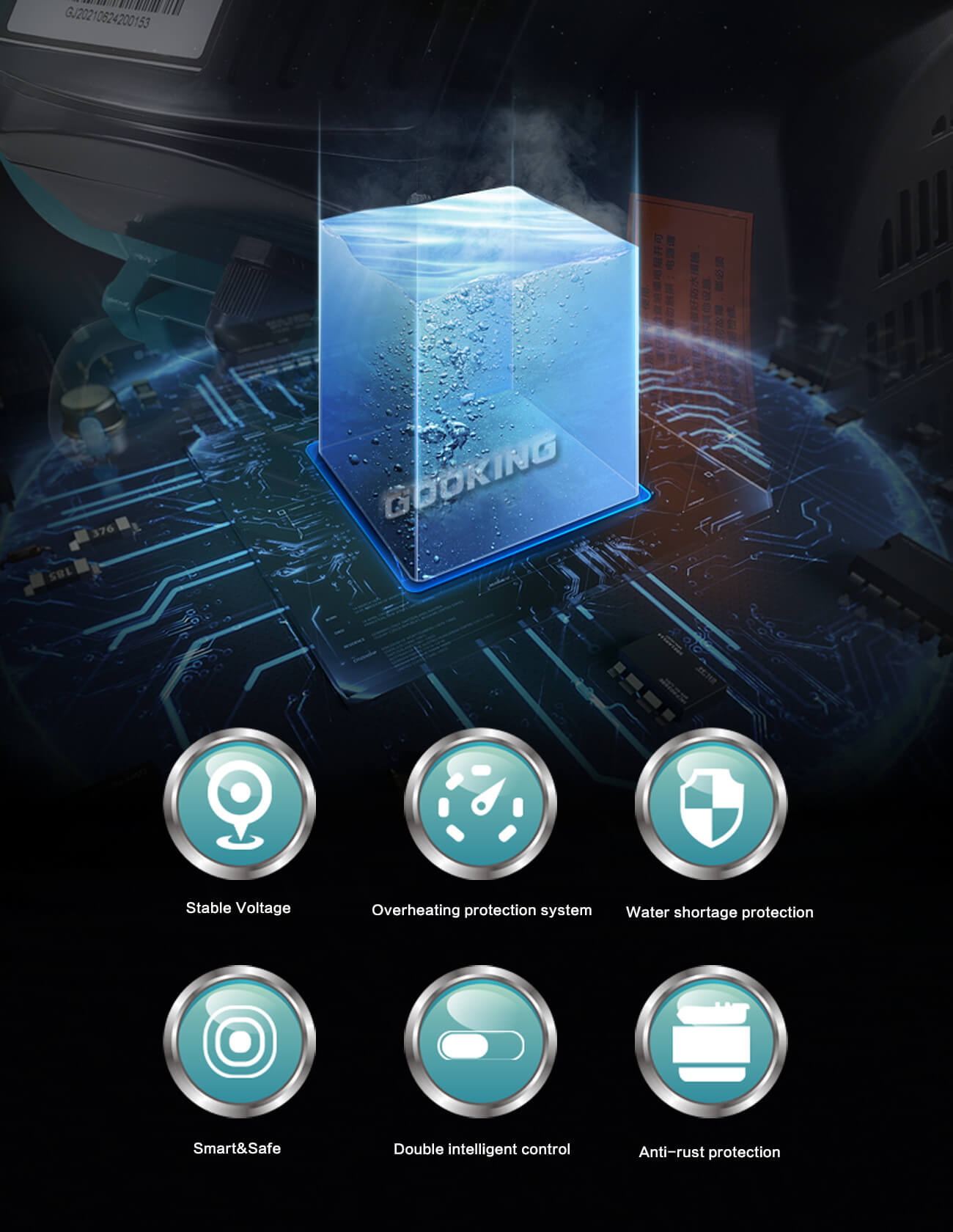 GK high-pressure self-priming pump Features
1.Double Intelligent Control
When the pressure control system enters into the protection, the pump will automatically switches to the flow control system to ensure the normal water supply.
2.Micro-computer Control
The water flow sensor and pressure switch are controlled by PC microcomputer chip to make the pump start-up while using water and to make it shut-down while not using water. The other protective functions are also controlled by micro-computer.
3.Water shortage protection
When the GK high-pressure self-priming pump inlet is short of water, the water pump automatically enters into the water shortage protection system in case the pump still works.
4.Overheating protection
The coil of water pump is equipped with overheat protector, which can effectively prevent the motor from being damaged by excessive current or some matters jamming the impeller.
5.Anti-rust protection
When the water pump is not used for a long time, it is forced to start for 10 seconds every 72 hours to prevent rust or scale jamming.
6.Delay start
When the water pump is inserted into the socket, it is delayed to start for 3 seconds, so as to avoid power on immediately and spark in the socket, so as to protect the stability of electronic components.
7.No frequent startup
The use of electronic pressure switch can avoid frequent start-up when the water output is very small, so as to keep the constant pressure and to avoid the water flow suddenly large or small.
Specification
MODEL
Power
(W)
Voltage
(V/HZ)
Current
(A)
Max.flow
(L/min)
Max.head
(m)
Rated flow
(L/min)
Rated head
(m)
Suction head
(m)
Pipe size
(mm)
Net weight
(KG)
L*W*H
(mm)
GK200A
200
220/50
2
33
25
17
12
8
25
8.3
285*218*295
GK300A
300
220/50
2.5
33
30
17
13.5
8
25
8.8
285*218*295
GK400A
400
220/50
2.7
33
35
17
15
8
25
9.2
285*218*295
GK600A
600
220/50
4.2
50
40
25
22
8
25
12.2
315*238*295
GK800A
800
220/50
5.2
50
45
25
28
8
25
12.8
315*238*295
GK1100A
1100
220/50
8
100
50
42
30
8
40
18.9
368*260*357
GK1500A
1500
220/50
10
108
55
50
35
8
40
19.8
368*260*357
GK1100SSA
1100
220/50
8
100
50
42
30
8
40
22.5
290*290*620
GK1500SSA
1500
220/50
10
108
55
50
35
8
40
24
290*290*620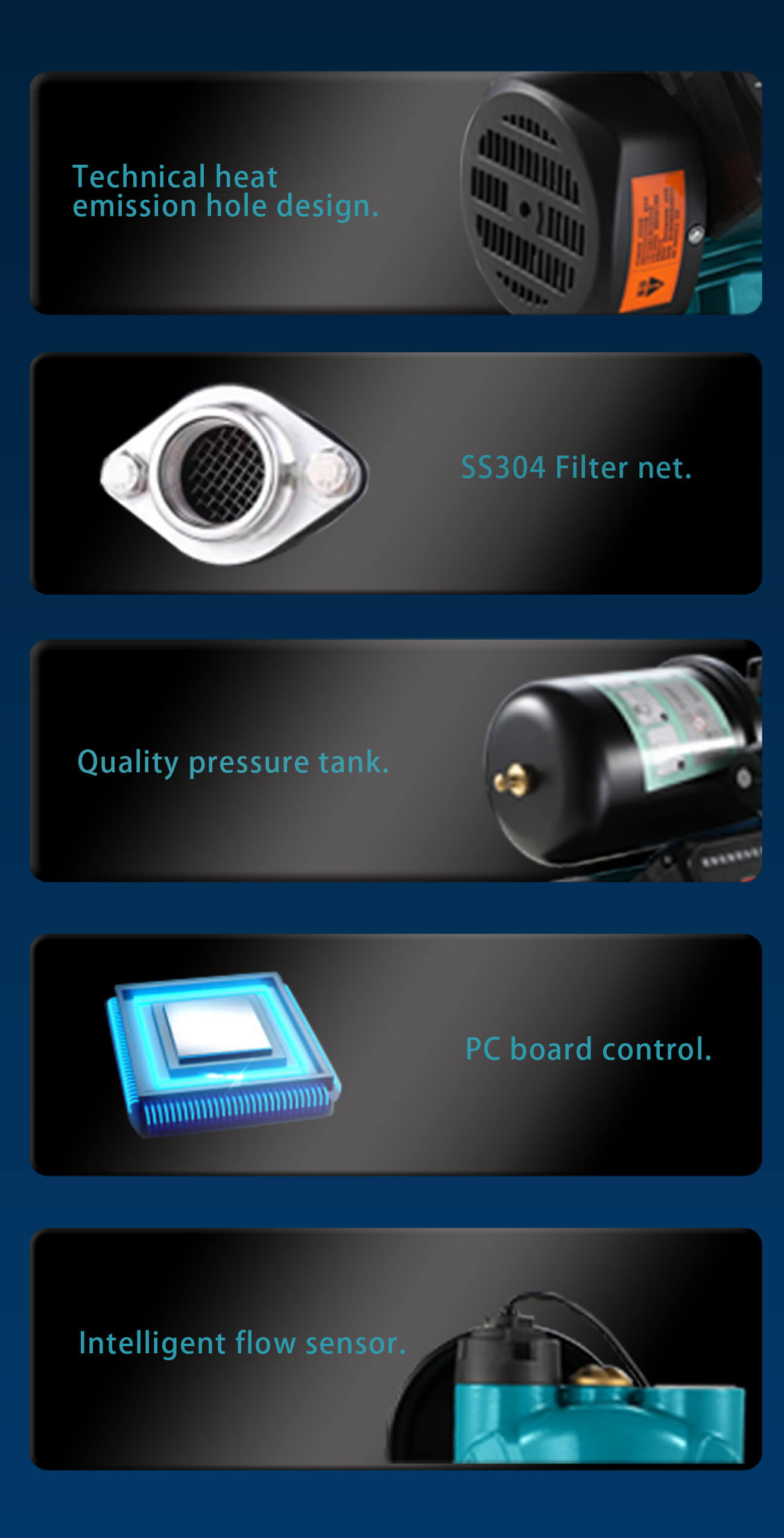 Pressurization for the whole house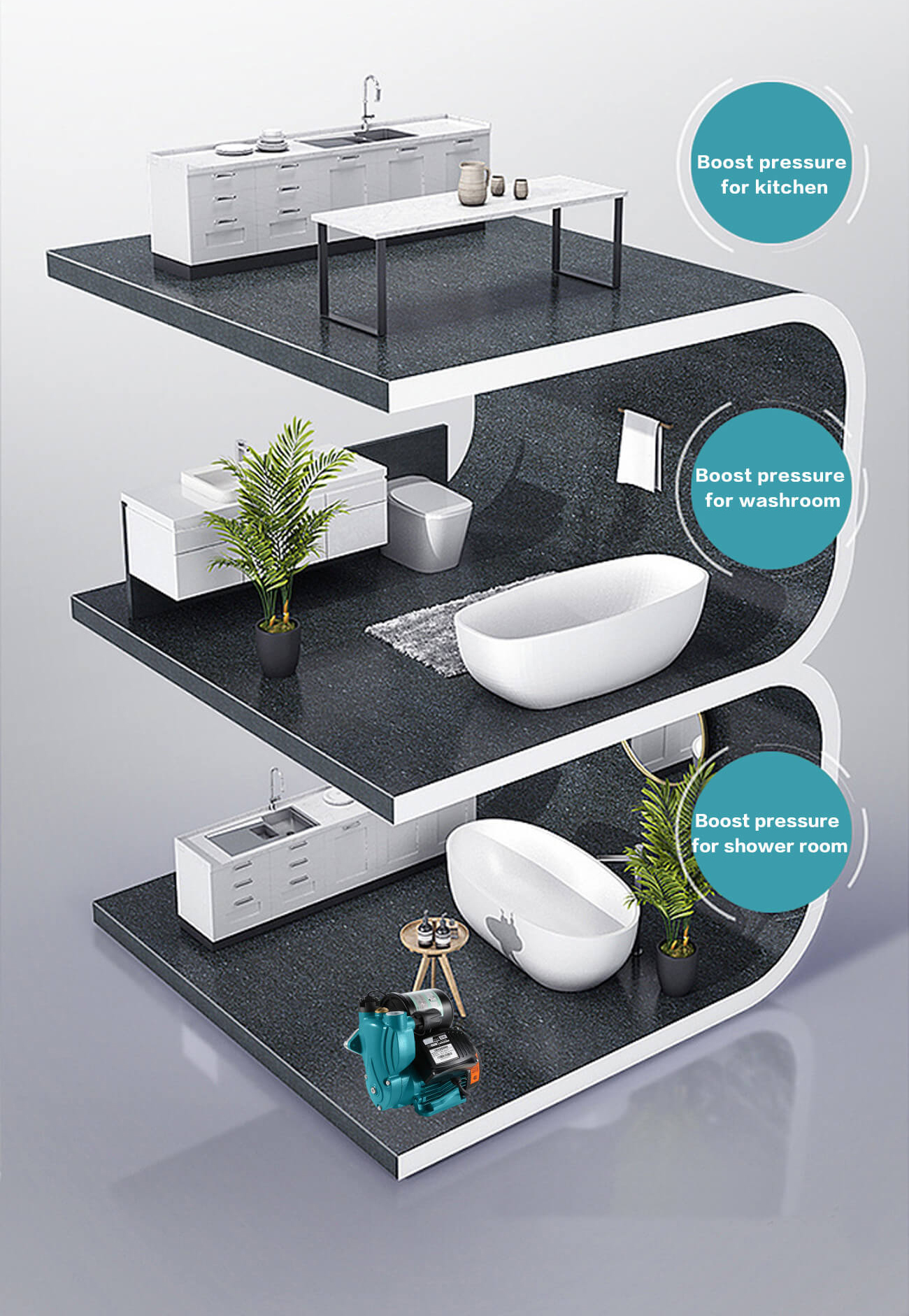 How to select the right pump model?
When there is pressure in the inlet pipe (selecting method to pressurize the tap water): for the selection of targeted room, the flow rate of each tap is about 0.8m³/h, and multiple faucets are used at the same time, the total flow of multiple faucets cannot exceed the maximum flow of the electric pump. The selection is based on 50% - 70% of the maximum head of the electric pump, and the head loss of the outlet pipe (calculated by 5m) should be subtracted.(customer's final selection = 50% - 70% of the maximum head of the electric pump + bottom pressure of the inlet pipe - head loss of the outlet pipe)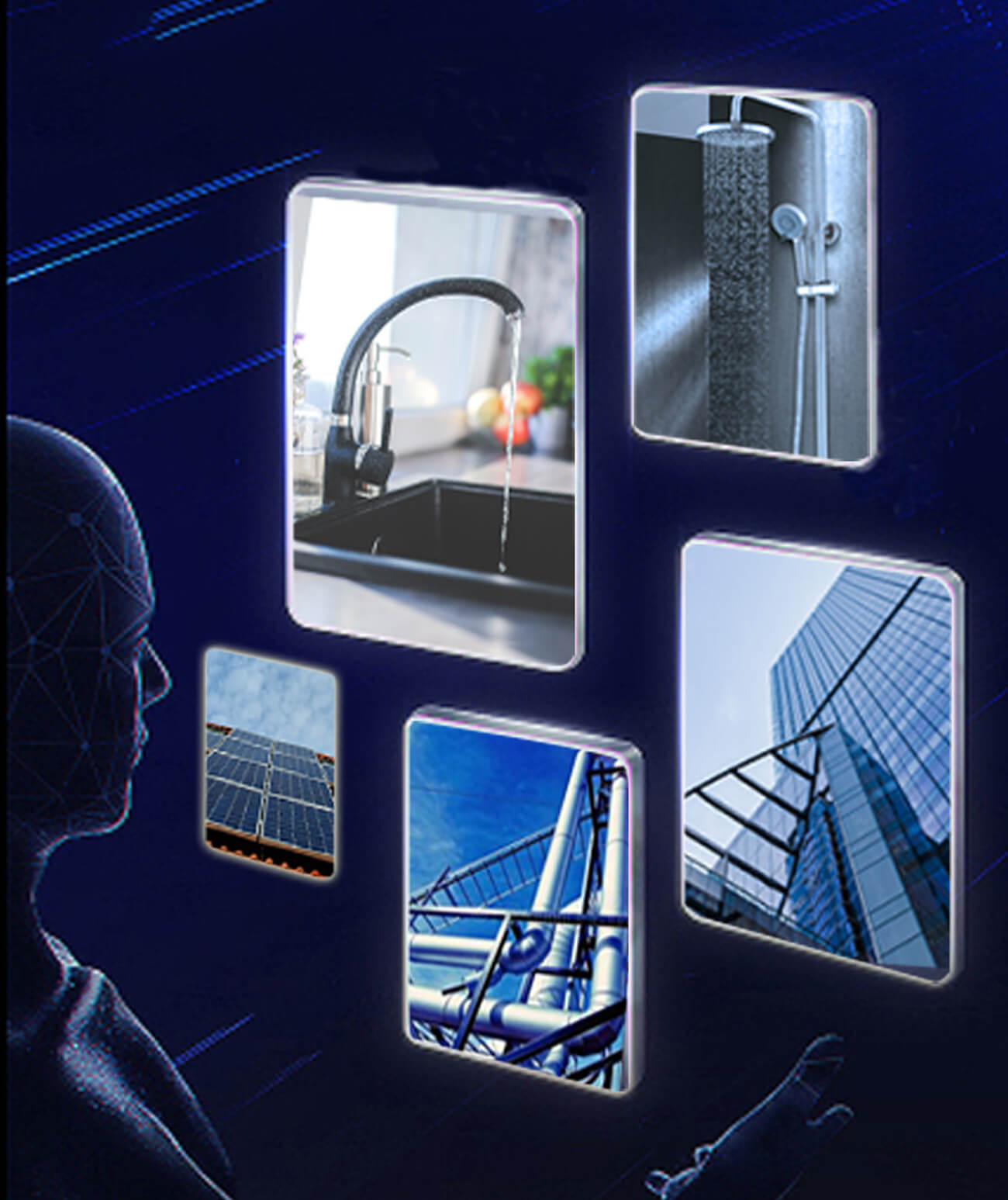 ---
---
Write your message here and send it to us